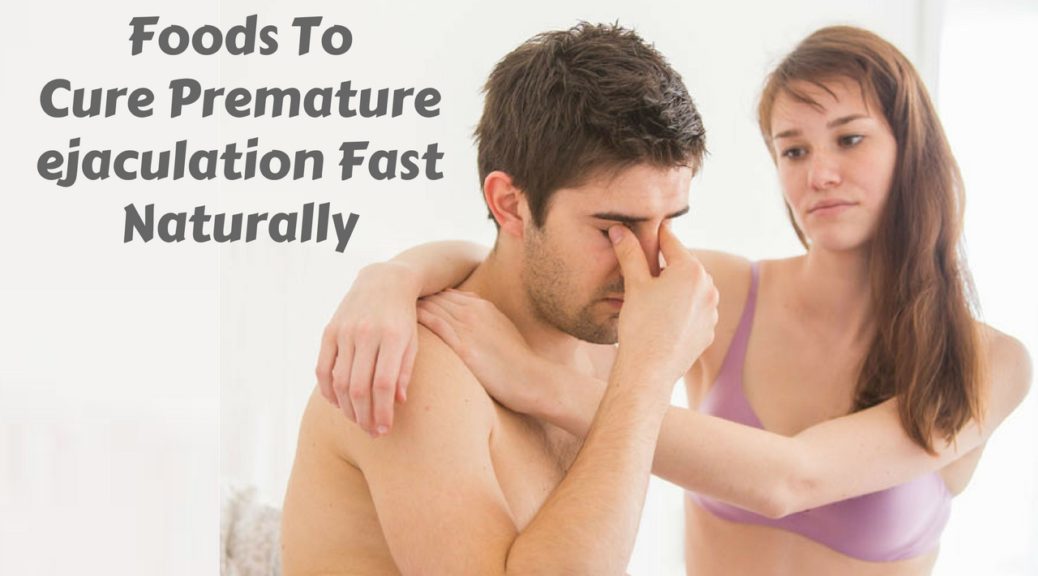 10 Foods to Stop Premature Ejaculation
10 Foods to Stop Premature Ejaculation
Premature ejaculation occurs when a man ejaculates too soon during sex. It is a common sexual ailment. Estimates vary, but about 1 in 3 men say they experience this issue at some time. As long as it does not happen frequently, it does not cause for concern.
It is important to remember that most males sometimes reach orgasm sooner than they would like. Moreover, it's common for a male to ejaculate quickly the first time he has sexual intercourse. It's also common if a male has not ejaculated for a quite long time. The infrequent loss of control does not mean the man has a sexual issue.
Causes of Premature Ejaculation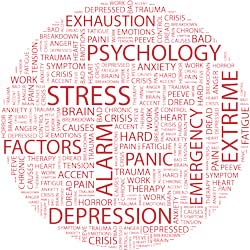 In the past, this ejaculation problem has been considered to be psychological. But, it's now thought that some men have a chemical imbalance in the brain centers controlling this particular function. There are men who have acquired premature ejaculation related to erectile dysfunction.
Psychological factors are significant and can include:
Anxiety or depression, especially about performance;
Expecting failure;
Stress;
Negative sexual experience in the past;
Relationship problems, and/or
Religious beliefs
How to Cure Premature Ejaculation Naturally?
Premature ejaculation can be treated with certain medical methods or naturally. we recommend you to treat your problem by adding certain healthy foods in your daily diet that can increase your stamina in bed and cure premature ejaculation.
1. Zinc-rich foods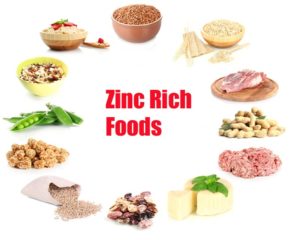 Zinc plays a great role in our body. It is well known for its amazing immune-boosting perks. This mineral can also affect our libido: it helps the production of testosterone. Zink rich foods are one of the best natural remedies for premature ejaculation. Seafood, like oyster, crab, and lobster; meat, like beef (chuck roast), chicken and pork chop; nuts, like almonds and cashews; oatmeal, and Swiss cheese are some of the best foods rich in zinc. Mushrooms and beans are also rich in zinc and can boost sex drive in men.
2. Vitamin D- rich foods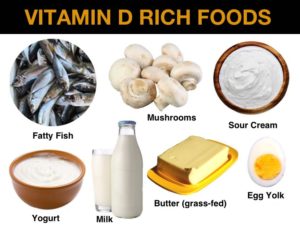 Fatty fish are rich in omega 3-fatty acids and Vitamin D. Tuna, mackerel, and salmon are some of the best choices. Some other great foods rich in Vitamin D are orange juice, egg yolks, cheese, soy milk, and beef liver. Eating these foods regularly can increase the levels of testosterone in men. Egg yolks are considered as one of the best foods that stop premature ejaculation.
3. Asparagus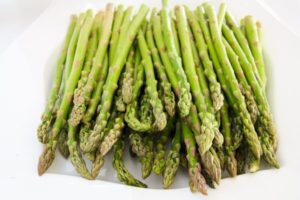 Asparagus is associated with many health benefits in males. Most significant among them is the positive impact of this food in boosting sex drive in the men. It is loaded with so many nutrients and it's an amazing source of Vitamin K. Asparagus is also an incredible source of Vitamin A, Vitamin C, chromium, fiber, folate, fiber, and the crucial vitamin E that is best known to boost hormone functioning in men.
4. Garlic and Onions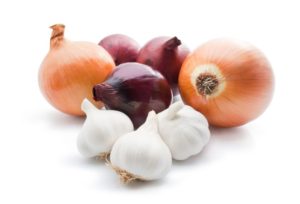 Garlic and onions have been used traditionally for treating many health ailments. Both garlic and onions contain a potent ingredient, called allicin, that can boost sex drive in men. Allicin excellently regulates blood flow to the penis.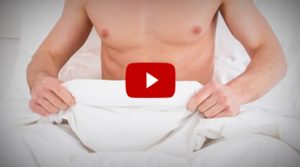 5. Carrots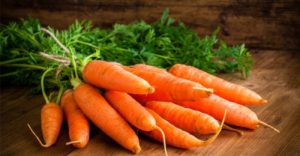 Most of the health benefits of carrots can be attributed to their fiber and beta-carotene contents. Carrots are a great source of potent antioxidant agents. Likewise, carrots are rich in iron, manganese, folate, potassium, pantothenic acid, Vitamin A, Vitamin B8, Vitamin C, and Vitamin K. These essential vitamins and minerals help to strengthen penile muscles and help in blood flow regulation to then man sex organ.
6. Walnuts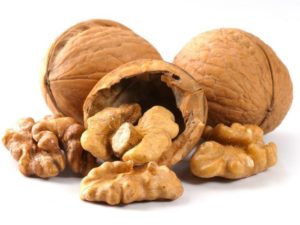 Walnuts are a brilliant source of anti-inflammatory omega-3 fatty acids. They are also rich in antioxidants, copper, manganese, Vitamin B, and molybdenum. Walnuts can cure erectile dysfunction, premature ejaculation, and impotence. Consume walnuts regularly and you will feel their incredible health benefits.
7. Blueberries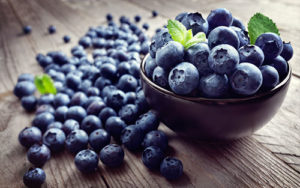 The blueberry's potassium, phytonutrient content, folate, fiber, Vitamin B6, and Vitamin C coupled with its cholesterol lack, all support cardiovascular health. Among all foods that cure premature ejaculation, blueberries are probably the best ones. They are an excellent food that can eliminate free radicals in the body that interfere with sperm count in males.
8. Dark Chocolate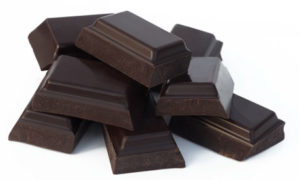 Dark chocolate is a powerful source of antioxidants. It can improve blood flow and lower blood pressure. A potent compound in this tasty food releases endorphins brought on by sex. Dark chocolate can also cure many ejaculation problems. It stimulates blood flow to the penis. This chocolate contains L-Arginine HCL, a vital amino acid that regulates the production of hormones in the body.
9. Avocado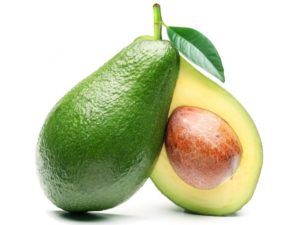 This wonder fruit is rich in numerous vitamins, such as Vitamin B, Vitamin C, and Vitamin K. Avocado is also rich in fibers and proteins that are natural sex boosters. Vitamin K helps in blood flow regulation to vital organs in the body.
10. Bananas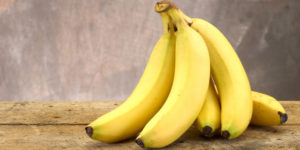 Creamy, rich, and tasty, banana is a favorite food for many people. They couldn't be more convenient to enjoy, and they are a great source of both minerals and vitamins, as well as fiber. Bananas contain vitamin B6, Vitamin C, dietary fiber, potassium, manganese, biotin, and copper. Furthermore, bananas contain a powerful enzyme called bromelain, which effectively increase sex drive and boost sperm count in men.
In many cases, men are able to learn how to control their ejaculation. Practicing some simple techniques and healthy diet, which include the above-mentioned foods can help cure premature ejaculation. Chronic ejaculation problems could be a sign of depression or anxiety.
Treatment for premature ejaculation:-

Extream x Capsule
The problem of premature ejaculation is increasing day by day. Extreamx Is A Natural Capsule That Corrects The Irritating Issue Of Premature Ejaculation Easily. Extreamx Capsule best and effective. extream X is one those few sexual medicines which help not only in stop premature ejaculation but also increasing the size, improves the stamina, erection capacity, intercourse timing, penis stability, orgasm pleasure, holding capacity and semen value.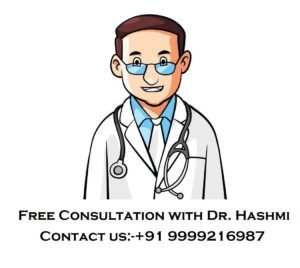 If you want your premature ejaculation problem Stop quickly, you should use the Extreme X capsule and Contact Dr. Hashmi that will solve your problem.
Free Consultation with Dr. Hashmi
Contact us:-+91 9999216987