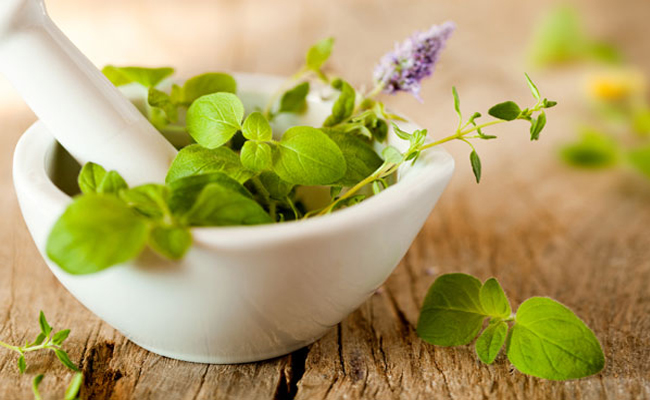 The 6 Best Herbs For Men To Boost Their Sex Drive
The 6 Best Herbs For Men To Boost Their Sex Drive
Without further ado, these are the six best natural herbs and supplements that you can take for a boost in the bedroom.
At the end of these six sections, I go into what I would recommend to start with and in what quantity.
1. Pine pollen
Ahhh old faithful!
Pine pollen was one of the first and most powerful libido boosters that I ever experimented with.
The science is still out on this one (I mean… big pharma can't make a huge mark up on a plant based supplement, so why would they fund the study?) but I still have yet to find a more potent boost in my testosterone levels than when I use this supplement. I take three tablets a day for 2-3 days and I feel the effects immediately. I can go from wanting an orgasm per week, to needing to orgasm daily just to get by… so I know (for me, personally) that this stuff works.
This is the brand of pine pollen that I use. When people come to me looking for a quick boost in their libido, this is the first product that I send them to. In conjunction with the next one…
2. Maca root powder
Pine pollen and maca root are the two supplements that I send to the most of my readers/clients on a weekly basis. These two in combination with each other pack a powerful punch.
If I'm every feeling creatively/energetically/sexually uninspired, I'll take three pine pollen tablets and drink a green smoothie with two tablespoons of maca root powder in it. Within an hour I'll feel a huge creative and sexual energy rush and will need to either write an article and/or masturbate/have sex in order to be a functioning human being in society. Simply put, this stuff makes me into a beast.
Side note, make sure that you go with an organic brand like this one, so as to not be dumping a bunch of chemicals, fake additives, preservatives, or binding agents into your body.
3. Korean ginseng and indian ginseng
Korean ginseng encourages a rush of blood flow (when taken 10-30 minutes before sex) and it also promotes healthier testosterone levels in the long-term when taken regularly. This is the Korean ginseng that I have found the most impact from.
Indian ginseng (also known as ashwagandha) is a commonly used aphrodisiac and has been proven to reduce inflammation and stress, calm the nervous system, and balance the immune system. It was also proven, in a recent study, to be advantageous in increasing semen quality in men and reproductive health/fertility in women.
This is my favourite indian ginseng / ashwagandha / winter cherry (different names for the same thing) product on the market today.
4. Vitamins A, E, and the minerals zinc and selenium
Certain vitamins and minerals are absolutely critical in the processes of androgen and testosterone production.
Make sure you're getting ample amounts of vitamin A, vitamin E, zinc and selenium in your diet. Eat foods like carrots, kale, spinach, shellfish/shrimp, wild salmon, kidney beans, flax seeds, almonds, cashews, and sunflower seeds to get these nutrients into your diet.
And if you want to supplement to ensure that you're getting optimal levels of these vitamins and minerals in your diet, I would recommend the following products:
– Best vitamin A supplement
– Best vitamin E supplement
– Best zinc supplement
– Best selenium supplement
5. Horny goat weed
Horny goat weed is an ancient natural remedy that has been used in China for centuries. It is commonly used to combat low sexual desire, erectile dysfunction, and chronic fatigue.
A study done in 2008 found that a specific compound in the herb blocks the effects of an enzyme that blocks blood flow to the penis… which would then improve erectile ease, strength, and duration.
While I haven't used this product personally, one of my longest-term clients that I've worked with for a few years swears by this particular product and he says that it saved his sex life (and marriage).
6. L-Arginine
L-arginine is an amino acid that is necessary for the body to make proteins. Once in the body it is converted into nitric oxide, which widens/relaxes the blood vessels for improved blood flow.
While people commonly use L-arginine for chest pain, high blood pressure, improved kidney function, and preventing the common cold… it is frequently used for erectile dysfunction and male infertility.
If you're looking to throw the book at your E.D. and want another tool in your arsenal, I'd add this product to your supplement tool kit.
My Most Highly Recommended Natural Herbs And Supplements For Boosted Sex Drive
That was a lot of information, all at once. Here's the cheat sheet…
If you're looking to boost your sex drive, regardless of your age or gender, I'd recommend that you start out by:
– Taking three pine pollen tablets per day for three days
– Taking two tablespoons of maca root powder in your smoothie
– Making sure you're getting ample amounts of vitamins A, E, and minerals zinc and selenium in your diet, or supplementing them
Follow this protocol, and see how you feel on day three. If you're feeling TOO much sexual energy, ease back the dose of the pine pollen and maca powder (one tablet of pine pollen per day, and one tablespoon of maca every other day).
If you're looking for more sexual energy still, then I'd recommend you maintain those dosages, while you add in one capsule of horny goat weed, L-arginine, and Korean ginseng each day until you feel the full effects.
And remember… listen to your body. Your body is wise. Don't just start by taking all six supplements from day one. You want to give your body a little bit of time to acclimatize. Start with pine pollen and maca powder, and then go from there after having felt how your sexual energy responds to that dosage.